About
Much of the Centre for Creative Quality Improvement's work is focused on helping providers in the Learning and Skills sector understand the following corner-stone questions:
Every system has an impact. Do you know what impact you're having? Is it the one you want?
Too many providers make fundamental errors in quality improvement by chasing solutions to symptoms, and/or using symptoms to determine their effectiveness. Neither of these will guarantee improvement, and both have the strong potential to introduce yet more bureaucracy into the work of managers and front-line staff. Root causes can only be crisply identified by exploring negative impact on learning, and improvement can only be understood in terms of positive impact on learning.
Too many providers also allow themselves to be steered by misperceptions of what Ofsted looks for during inspection.
At the Centre for Creative Quality Improvement (CCQI), we help providers find the right answers to the right questions, and demystify the expectations of inspection.
CCQI was formed in 2010 by Tony Davis and draws on a flexible network of former full-time lead inspectors from the Adult Learning Inspectorate and Ofsted, and some of the FE sector's leading thinkers from the Policy Consortium.
---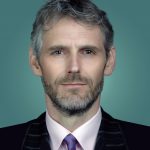 Following a long teaching and management career in further education, Tony joined the Adult Learning Inspectorate (ALI) at its start in 2001 as a full-time lead inspector. He transferred to the new Ofsted in 2007 as HMI, leaving in January 2010 to set up CCQI and a media production company – Moving World Films.
Passionate about identifying and sharing good practice, Tony was a member of the ALI's Excalibur team, managing and/or working on the Preparing for Inspection events from 2005 to 2009. He managed the national Good Practice Database for both the ALI and Ofsted and was a member of the QIA/LSIS Excellence Gateway Operational Board. Tony has written and published hundreds of good practice case studies on providers from across the learning and skills sector and was a regular columnist in the talisman newspaper. He has written and published numerous good practice tools to help providers improve key aspects of their provision, including: The Further Education Quality Standard, The RED System, the HoT Learning Model (the Hierarchy of Teaching and Learning), Live Self Assessment, The Data Springboard, and Supported Inspection. In 2008, Tony produced the sector's first complete Taxonomy of Issues; used to navigate the thousands of resources in the Excellence Gateway.
In 2006, Tony integrated his creative arts background with his inspection work to produce the ALI's first full-length documentary, ArtsWork, which looks at the impact of outstanding teaching on the lives of five adult learners. In 2009, he produced the 40-minute documentary Excellence in the Arts: Beyond the comfort zone and presented a series of six short LSC-sponsored programmes on e-learning for EGTV.
Media commissions include 10 programmes on technology in education for Ofsted and 10 short films for the Association of Colleges (AoC) exploring and sharing the emerging good practice in sharing services between organisations. He went on to write a series of case studies and recently publication of his national study: 'Shared Services Evaluation report: the many faces of collaboration' (2012) for the AoC.
In 2015, Tony wrote and produced two films for The Oxford Partnership centred on four female colleges in Northern Saudi Arabia. 'Working in Saudi Arabia' gives an ex-pats view of what it's like for Western women to work in Saudi. In 'Saudi Women Dream' we hear first hand of the aspirations of young Saudi Women and the benefits of continuing their further education.
In 2013, and working in collaboration with Workforce Training in Northern Ireland, Tony produced the first full Quality Standard for work-based learning. This clearly articulates all elements of outstanding practice and the gold standard impact an outstanding provider should strive to achieve. He has since gone on to repeat and establish this change-management process with a number of large FE colleges.
Tony is a composer and saxophonist. His work can be found at: www.tonydavis.com.