Learning Theorists and the Emotional Learning Journey
Turning learning theory into teaching tools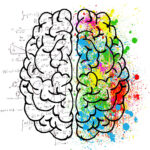 Available in-person or online. Next open, online session:
Location     Zoom
Date            Wednesday April 26th
Time           13:00 to 16:30
Cost            £39
To book onto this session, please click the Request Invoice  (if you are an organisation) or PayPal  (if you are an individual). To request an invoice for larger bookings, please drop me a line.
Please remember to add the name, organisation and email address of the delegates so that the joining instructions can be forwarded. Please also add any discount codes you wish to apply to this booking.


Duration
3.5 hour interactive online training session.
Publicity information
The study of learning theory can feel like no more than an education history lesson. For many, the study ends when they hand in their teaching qualification assignment – it certainly did for me. But at the beginning of 2021, after 34 years in FE, I decided to go back into my books to see if re-learning the big isms would have any impact on my own teaching work – and it did.
There are two problems with studying learning theory – one is the many overlaps between them all; the other is the adversarial nature of theorists and/or their commentators about whose theory is best. So I decided to design a training session that overcomes both.
In this session, I will introduce you to my new:
Unified Theory of Learning
Teaching Process Map
Emotional Learning Journey, and
two extreme Emotional Learning States.
Simply put, on one hand, there are things the teacher needs to do (the Teaching Process Map) such as creating a learning culture and seeding curiosity. On the other hand, learners will (whether you like it or not) be on an Emotional Learning Journey while they study with you.
Some learners may have a very positive Emotional Learning Journey – they may crave learning, be curious, welcome peer learning, be eager to discover and grow, etc. Other learners may be full of self-doubt, overwhelmed by what they don't know, fear cognitive overload and ultimately give up. These are deliberate extremes of the emotional continuum.
The rationale behind the Unified Theory of Learning is that there will be an ideal learning theorist's work to:
produce the ideal Emotional Learning States, and/or
address challenging Emotional Learning States.
None of the learning theories are 'sold' as being better than others. They all have their place.
You may be having your own emotional reaction to the idea of this session, so I'll finish with this: following an introduction to the Unified Theory of Learning, the rest of the session is based on game-based learning. You will learn through a series of absorbing, competitive and fun online games, played in groups of three or four. The games will introduce you to 50 different teaching strategies that are stereotypical of each of the main learning theories, so that by the end of the games, you will have examples of behaviourism, cognitivism, social constructivism and connectivism to use in your own research lesson.
This session might best be seen as a very practical link between Initial Teacher Training and the classroom, but it's as valuable to the new teacher as it is to those of us who've been around a little longer.
Learning outcomes
By the end of the session, delegates will be able to:
understand:
behaviourism, cognitivism, social constructivism and connectivism.
how the Unified Theory of Learning provides a mechanism for consideration of all learning theories
how a map of the teaching process relates to a learner's Emotional Learning Journey
two extreme sets of Emotional Learning States, one very positive, one challenging
be able to use this understanding to choose the teaching strategies needed to:
produce the positive Emotional Learning States
address the challenging Emotional Learning States.
What the delegates say
For an overview of feedback on this session, please click here.
These comments can be invaluable when generating curiosity about forthcoming training.
It has opened my eyes to the amount of different theories there are to look into and explore in more detail which I am excited about. From the session today, I have written down around 12 [teaching strategies to explore] and I am prepared to look at each one and see how these can be adapted for each individual learner.
As deep as the ocean. I can see so much to look into and learn over time.
Learning theories are a melting pot.
It helped me revisit what I had learned many years ago. It also opened my eyes on how I could apply them in my delivery so the learners take ownership rather than relying on me to direct them.
Enjoyed the focus of how emotions impact on learning and planning to provide differentiated learning experiences, as opposed to a step-by-step / one size fits all process.
I would like to thank you for your time and the quality of the resources used and the amount of knowledge gained from today.
I found the interactive graphics on screen and being able to see you as well a very good teaching aid. I will be looking in to how I can use this in the future with my own delivery. A course on how to use this technology would be great!
Tony is an excellent teacher, I find him very engaging and motivating.
For more details, do please get in touch: www.ccqi.org.uk/contact