Perfecting Self-Assessment Writing
Understanding why it so often goes wrong – and how to put it right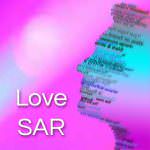 Available in-person or online. Next open, online session:
Location     Zoom
Date            tbc (please contact for bespoke options)
Time           13:00 – 16:30
Cost            £39
To book onto this session, please click the Request Invoice  (if you are an organisation) or PayPal  (if you are an individual). To request an invoice for larger bookings, please drop me a line.
Please remember to add the name, organisation and email address of the delegates so that the joining instructions can be forwarded. Please also add any discount codes you wish to apply to this booking.


[Please note that you can pay by credit card via the PayPal button. Simply choose the PayPal option, then select the grey 'Check Out' option in the shopping cart.] 
Typical inspection issues
Leaders' and managers' evaluation of the college's performance is inaccurate and does not focus sharply enough on the long-standing weaknesses.
Duration
3.5 hour interactive online training session.
Information for event organisers
The Live Self Assessment model challenges the traditional approach to self assessment – the annual look back at the quality of last year's provision. Typified by the need to justify one's self to senior management, funding organisations or inspectorates, traditional self assessment can often feel overly bureaucratic. Writing with a third party in mind leads many staff to make mistakes that have significant consequences for the effectiveness of their quality improvement activities. Using their own self-assessment reports, staff will be guided through a process of identifying five categories of commonly made mistakes. Then through a series of carefully designed collaborative tasks, delegates will practise a formula for writing effective judgements that collectively will produce a roadmap to outstanding for every aspect of their provision.
This session will enable delegates to:
use their understanding of Live Self Assessment to challenge their status quo
identify the five most common SAR-writing traps in their own reports
use the formula for writing judgements to produce impact-focused text
rework incorrectly written judgements
avoid bureaucracy and develop a new culture in which self assessment can thrive.
Next steps
This session is the first of a series of three online workshops to help delegates perfect their self-assessment work:
Perfecting self-assessment writing
Follow-on training on using the CCQI Self-Assessment Strategy
What the delegates say
For an overview of feedback on this session, please click here.
These comments can be invaluable when generating curiosity about forthcoming training and understanding the impact it might have on your own staff.
I finally understand self assessment which has never been correctly explained. I understand how and why.  Bexley College
Thoroughly enjoyed an outstanding session. 4½ hours seemed like 30 mins!  Cambridge Regional College
Finally, SAR writing seems worthwhile!  New College Nottingham
How you have always done something may not always be right!  Babcock International
I have grown an extra finger on my hand.  Birmingham Metropolitan College
Keeping a firm grasp of the two pointers – 'so what' and 'however' – will help me to think more clearly.  The College of Richard Collyer
Peeling back layers of bureaucracy to get to the kernel of the self-evaluation process.  People 1st (Northern Ireland)
Contact
To book onto this session, please use the PayPal button above, or use this contact link to request an invoice, remembering to add your name, organisation and address. Please also use the contact link to ask about bespoke sessions for your own team.