The Evaluative Conversation – Transformational Lesson Observation
Helping observers judge impact rather than audit content
Available in-person or online.
Next open, online session:
Location     Zoom
Date           tbc (please contact for bespoke options)
Time           13:00 to 16:30
Cost            £39
To book onto this session, please click the Request Invoice  (if you are an organisation) or PayPal  (if you are an individual). To request an invoice for larger bookings, please drop me a line.
Please remember to add the name, organisation and email address of the delegates so that the joining instructions can be forwarded. Please also add any discount codes you wish to apply to this booking.


Typical inspection issues
The objectives set for staff do not link clearly enough to a measurable impact on learners. Too often, they are suggested tasks to complete or compliance actions.
The quality of teaching, learning and assessment for students on study programmes is not yet good.
Duration
Full- or half-day session.
Overview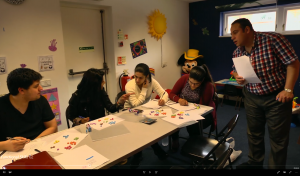 Teachers: Have you ever had an observer drop into one of your lesson and observe a chunk, and then tell you (however sensitively) what went wrong ? Have you ever been left thinking: 'But they didn't see the context', or 'They didn't see what happened next!' This is just one of many reasons why we need to examine who the main evaluator of lessons should be .
Observers: Have you ever observed a lesson and found a teacher goes into denial about your feedback? This is another of the many reasons we need to examine who should be the main evaluator.
When senior leaders create a climate in which teachers are genuinely safe to take risks with their pedagogy, the main evaluator of any lesson has to be the teacher themselves – whether they're alone, working with peer observers, or being observed by their line manager. But observing, writing about and evaluating the difference a lesson makes to learning is a skill all of its own; a skill that requires considered development.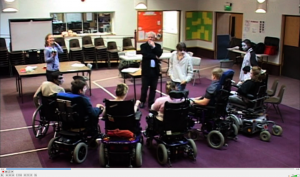 In this session, delegates will set out the impact they want observation to have on themselves and/or their colleagues. They'll explore how to set out a Lesson Reflection Form and use this to practise the art of evaluating real lessons filmed for this purpose. We'll look at how teachers can autonomously bridge the gap between identifying aspects of their pedagogy that are not delivering the impact wanted and how to move forward with research, and in doing so, look at how the organisation can use the best practice of its own staff to continually build a database of easy answers to common learning issues, for the benefit of all.
Duration
This is a fully-interactive half-day session, whether provided in person or online. While this session is stand-alone, if teamed with the Quality Standard session in which delegates set out the precise impact on learning they want their lessons to have, teachers' vocabulary around impact could be sharpened significantly. This vocabulary will also ensure staff can engage easily with Ofsted inspectors.
This session will enable delegates to:
use a Lesson Reflection Form to evaluate the impact of teaching and assessment on learning
practise or develop the ability to facilitate an evaluative conversation following an observation
use a proactive process for selecting or encouraging the selection of personal research activities following an observation
use a strategy to help teachers with less experience of personal critical reflection to evaluate the impact of their lesson.
What the delegates say
For an overview of feedback on this session, please click here.
Highly motivated and inspirational. It has been quite a while since I have felt inspired to 'create a new culture'. Abingdon & Witney College
Was fantastic. So nice to have some positive, creative and inspiring input from someone as inspiring as you! Access Creative College
Today was stimulating because the ideas challenged much of my thinking. Banbury and Bicester College
The left-hand/right-hand system (for writing lesson-reflection notes) was great. Chesterfield College
Develop a more safe environment to allow 'learners' to strongly believe that their 'mistakes' are treated as valuable learning experiences – then replace 'learners' with 'staff'. Tresham College
Contact
To discuss your requirements in detail, please phone or drop us a line.