Gamification and online engagement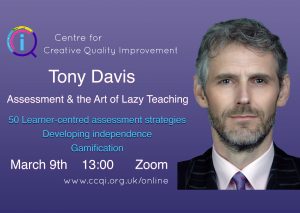 I'm increasingly interested in 'gamification' and will be using an inventive version of this in next Tuesday's 'Assessment & the Art of Lazy Teaching' session. I've been looking into it a lot over the last few weeks just because it's an exciting way to teach and, if feedback is to be believed, a wonderful way to learn. I'll share some of yesterday's comments later to give a sense of how it can really change the learning experience. And do please feel free to share this with anyone else who might be interested in gamification or assessment.
But the main reason for this post is to hopefully pick up some tips from anyone out there who has also been researching this type of pedagogy. For me (though I'm scratching the surface), the online gamification software/strategies fall into three categories. 1: fact learning; 2: recall checking; 3: higher-order learning through gameplay. And meaning no disrespect, I'm only really interested in the final category.
The challenge of my work is to always model the pedagogy I'm promoting. So while I'm sure the fact-learning and recall-checking games are great in the classroom, they're not really what I need for my work.
What I love about the 'Fifty Shade of Assessment' games within the 'Assessment & the Art of Lazy Teaching' session, is that they make people think 'forward', not 'backwards'. Yes, the session introduces delegates to a whole host of learner-centred assessment strategies, but the games allow them to control what they learn through a process of… well… arguing! My job was to create the series of games to carefully choreograph these learning arguments.
I hope this brief explanation helps you to understand a little what I'm looking for in gamification software. If you know anything that you think fits into category 3, then do please let me know!
Finally, here are a few of those wonderful comments from yesterday's session to show what impact gamification can have:
"Unlocking the door on my learning palace to the pedagogy garden beyond."
"Transitioning from classroom to remote has been a difficult one. It feels strange to just talk to a computer screen. I am a very visual teacher and moving to a platform where learners can generally only see my head seems indifferent. I have witnessed a session today that shows that it can be done and is nothing to be feared."
"I felt that my assessment strategies were effective coming into this session, but an open mind has allowed me to see the rich variety of potentially much better strategies to improve learners' outcomes."
"I have long been a believer in 'letting students do the work'. This has given me more scope and belief to be able to develop the learner ability to think and learn independently."
Do join us if you can next Tuesday, March 9th from 1pm. More details here: www.ccqi.org.uk/assessment-art.  And do please feel free to forward this to anyone who might be interested. Many thanks, Tony.
#FEchat #teaching #assessment