It's true – I love self assessment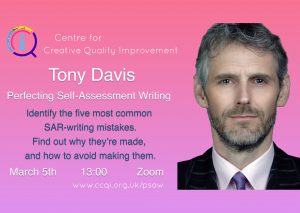 Back in the noughties, I had one of the best jobs in first the Adult Learning Inspectorate, then Ofsted, and finally LSIS. I used to work on the inspectorates' Preparing for Inspection Events with the wonderful Nigel Evans and Jane Shaw. Do any of you nominees remember them?
One of my favourite sessions was on self assessment. After several months of running the same session week in week out to hundreds of nominees, I remember expressing a little frustration to Nigel that everyone seemed to make the same mistakes, which undermined all of their investment and hard work. But as I was saying it, I had a bit of a Eureka moment: 'everyone was making the same mistakes'. So if I could find a way to help delegates identify these issues in their own reports and understand why they were being made, we could really start to make a difference.
I loved the session then, and I still love it now, though times have certainly changed. These days, as the session is on line, instead of working my way round desk after desk, we use the latest online technology so that I can see everyone's work developing at the same time, and we use peer collaborative learning to sharpen delegates critical-reflection skills. Using online wikis is pedagogy heaven – though I am a bit of a geek.
I'm running the session again this Friday, March 5th from 09:30 to 13:00. Do join us if you can, and do please share with anyone you feel might like their quality lens polished a little. More details and learning outcomes can be found here: www.ccqi.org.uk/psaw along with a flavour of what if might feel like to take part in the session. Here's one of my favourites: 'I have grown an extra finger on my hand.' Birmingham Metropolitan College
Understanding why it so often goes wrong – and how to put it right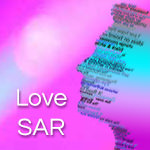 Location     Zoom
Time           Friday March 5th (13:00 – 16:30)
Cost            £39
To book onto this session, please click the Request Invoice  (if you are an organisation) or PayPal  (if you are an individual).
Please remember to add the name, organisation and email address of the delegates so that the joining instructions can be forwarded. Please also add any discount codes you wish to apply to this booking.