Learning Motivation and unmissable learning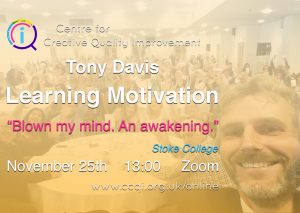 How easy is it to fall into the trap of simply looking at our syllabus, looking at our empty scheme of work and simply marrying the two – then thinking we've got curriculum planning, and 'intent', sorted?
The issues this causes are often exacerbated by 'thick' schemes of work; you know the ones I mean? Those comprehensive proformas that demand you set out all of your teaching, assessment, differentiation, literacy development, numeracy development, equality and diversity integration, health and safety, safeguarding, British Values training… before you've met your learners.
I don't deny there is a logic to them, but too often, this approach causes serious issues. In some, I've found as little as three assessment strategies (all summative) cut and paste from week to week to week. Learning outcomes that show how the expectations of some are to be lowered. Differentiation text being no more than words to fill a box rather than the strategies that will be used to support less experienced learners to achieve outstanding outcomes. Text aimed at English and maths that shows the teacher hasn't considered the assessment criteria – the English and maths skills learners need to acquire. And just a general lack of 'wow'. There is another way.
The scheme of work should be a wonderful creative tool. It's where you craft the Emotional Learning Journey across the year. It's where, after sitting with colleagues, you can coordinate interdisciplinary projects in which all learners apply their learning and skills in an exciting and stimulating context. It's where health and safety, and equality and diversity are real.
It's where you can look at the parts of your syllabus that fail to inspire your learners, and find creative solutions such that these become the most memorable parts of their journey. It's where you as the curriculum designer become immortalised in your learners' memory.
So, cards on the table, I'm a huge fan of 'thin' schemes of work, and lesson plans that are as detailed as they need to be to produce unmissable learning for all. And that's what we'll be looking at this Thursday, November 25th at 1pm in Zoomland in the session: 'Learning Motivation: designing unmissable learning experiences'.
If you'd like a fresh look at curriculum design, then do please join us on Thursday, or forward to or tag colleagues who might find this session useful. More details and booking information are available here: https://ccqi.org.uk/online/session-title-learning-motivation.
Here are a few comments to give an idea of what to expect:
'Today has been fantastic in igniting that fire in my belly.' Bryson Futureskills
'I already aim high, but you made me realise: take away the ceiling to open up your learners' world.' City College Coventry
'I got very excited about planning a zone experience in low points in the academic year to excite my learners.' East Coast College
'An eye opening insight into what should have been done years ago.' Newcastle Six Form College
'Feels like a metamorphosis!' NPTC Group of Colleges
'I was in the undergrowth of my garden all over again at the start of this session – by the end of it I had a glass of wine in hand, smiling.' York College
Best wishes
Tony
#FE  #schemeofwork #sow #lessonplanning #c4cqi #JoyFE #UKFEchat #TonyDavis